Personal message and image in one.
For years Printlink has been the largest manufacturer of postcards in Switzerland, producing more than 10 million top-quality, competitively priced cards a year. Postcards have an emotional effect and appeal to people. They're a great way of combining appropriate messages with images. Quick, direct and handy, they're a pocket-sized poster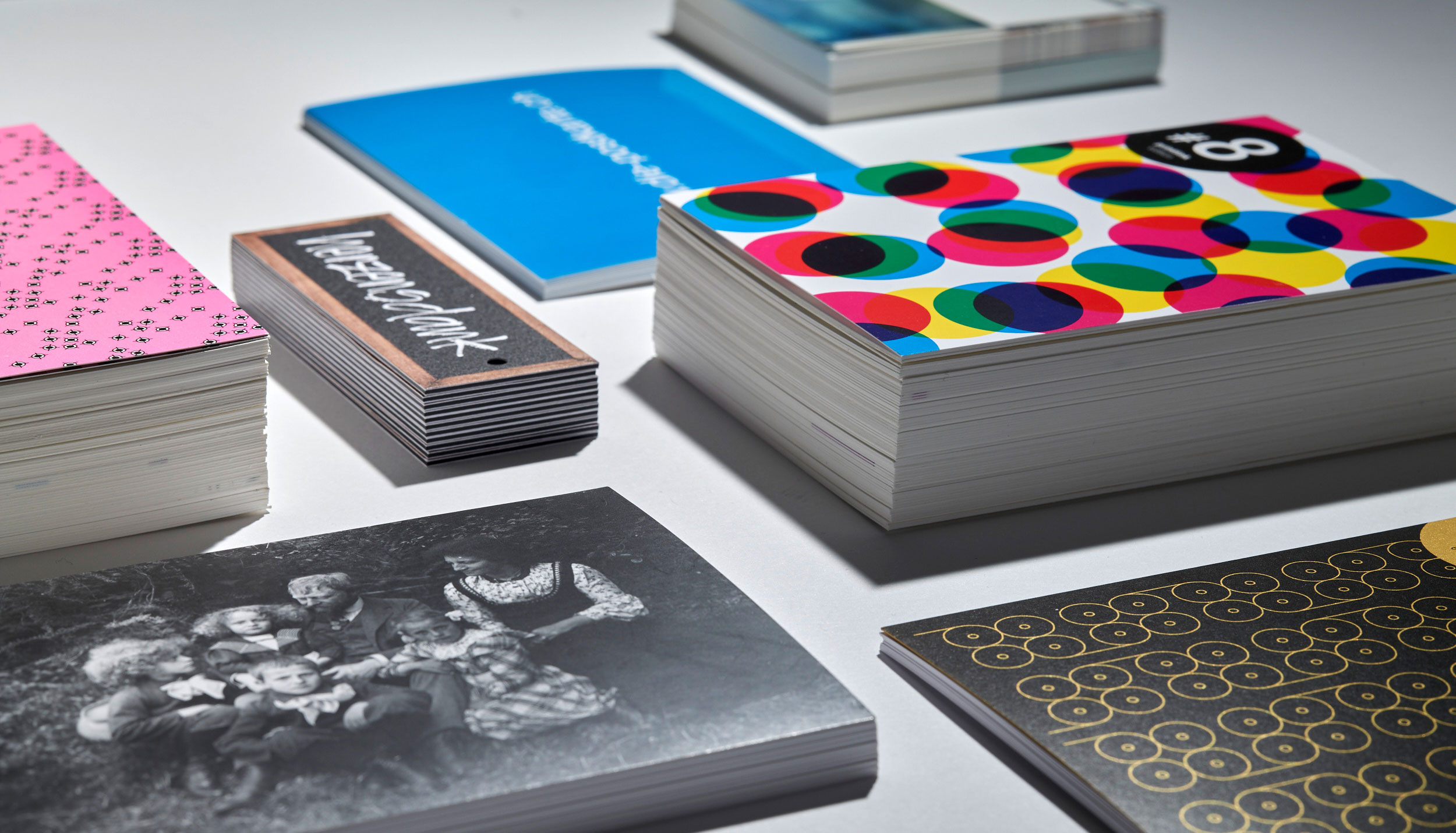 More than 1,000 satisfied customers a year
Our services span everything from simple one-off orders to complex postcard projects. We'll give you active, individual advice covering every phase from planning, image processing and printing to finishing and logistics. Key points at a glance:
Spezialisten als Ansprechpartner
alles aus einer Hand dank integrierter Produktion
kurze Lieferzeiten (zwei bis drei Arbeitstage nach dem Gut zum Druck)
hohe Farbwiedergabequalität, Spezial-Zellchromokarton
auf Wunsch Personalisierung/Individualisierung
ideales Preis-Leistungs-Verhältnis
Versatile areas of application
Postcards aren't just good for tourism, art or advertising. The potential uses are limitless: they can be used as response cards or three-dimensional table talkers, and produced with a special finish (for example embossed) or as a glued booklet. Postcards are a cheap but highly effective addition to your media mix. And there are even greater possibilities with personalised and individualised postcards.