Services & data transfer
Rapid transfer of large volumes of data.
We advise against sending personal data or confidential company information via WeTransfer or Dropbox. Our broadband internet connections ensure rapid transfer of large volumes of data. Data are exchanged via our transfer server. You don't need FTP (file transfer protocol) software, and avoid the trouble of having to send data via storage media, an external hard disk or courier. Your web browser is sufficient.
Easy access with an internet browser
With your personal access, you can download data from the transfer server or upload files to make them available to us (our project manager will send you the relevant access data):
| | |
| --- | --- |
| URL: | |
| Benutzername: | your user name |
| Passwort: | your password |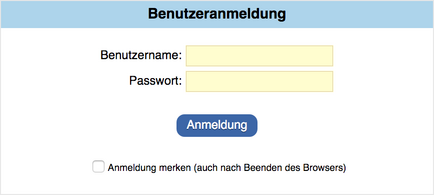 Profiles meet the latest ISO standards.
We'd like share a few tips that will help optimise the quality of your publications and advertising campaigns. Our experts keep a close eye on the the quality of the print documents they produce from start to finish, even when things get hectic.
There is an ISO standard designed to ensure error-free sharing of printing data: PDF/X-4. The standard, which is based on Adobe's PDF technology, governs the transfer of data between the publisher and processor of print media.
Trapping (chokes and spreads)
Basically trapping (the process of ensuring that colours are aligned properly) is done by the printer. This also applies to overprinting black text. If you want a special effect with colours overprinted or cut out, this has to be noted specifically.
Please make sure images are supplied in sufficiently high resolution.
Resolution for one-to-one reproduction: minimum 250 ppi
Ideal image file formats: TIFF, EPS, JPG (low compression)
Unsuitable: GIF
The Fogra Media Wedge CMYK® V3.0 is printed on all proofs produced at Linkgroup to enable it to be assessed. Proofs must be assessed under standard illuminant at 5000 (±500 K). Supplied proofs will only be deemed to be colour-accurate contract proofs if an Ugra/Fogra Media Wedge CMYK® V3.0 is printed on them within the requirements of the ISO 12647-7 standard. If this is not the case, after consulting with you we'll be glad to create a contract proof that meets the standard.
Colours and ink coverage (total ink coverage, TIC)
Four-colour printing instructions consist of the CMYK colour codes. If necessary you should convert all Pantone and chromatic colours into the CMYK system. Please note the total ink coverage in each case:
Print substrate
Typical printing process
Description of paper

Profile

TIC

PS1

Sheet-fed offset
Wood-free coated, gloss, semi-matt, matt

PSOcoatedV3

300%

PS2

Rotary offset

LWC/MWC

New profile under development
Old: PSO LWC Standard

280%

PS3

Rotary offset

LWC

New profile under development
Old: PSO LWC Standard

280%

PS4

Rotary offset

MFC/LWC

New profile under development
Old: PSO LWC Standard

280%

PS5

Sheet-fed offset
Uncoated papers

PSOuncoatedV3 (FOGRA52)

280%

PS6

Rotary offset
Supercalendered
New profile under development

PS7

Rotary offset
Newsprint
Enhanced newsprint
New profile under development

240%

PS8

Rotary offset
Newsprint
Standard newsprint
New profile under development
Old: WAN-IFRAnewspaper26v4

240%
Bold = relevant for sheet-fed offset printing
| | |
| --- | --- |
| Black areas | |
| Key (black) and cyan: | K 100% + C 40% = 140% |
| Key (black) and CMY: | K 100% + C 40% + M 30% + Y 20% = 190% |
| Rich black: | K 100% + C 70% + M 50% + Y 20% = 240% |
To be on the safe side we recommend sending a definitive control print or (in the case of open data) a layout PDF with your data. The PDF can also be reduced in size (please make a note to this effect). Please check that there is trim everywhere there needs to be.
If you provide PDF files only very limited controls are possible (please supply files in accordance with the PDF/X standard and as single pages). We will check the data in accordance with PDFX-ready and compare the PDF with the control print you sent with it. Unless you specify otherwise, the PDF files supplied will be deemed to be passed for press. Suboptimum data will not produce satisfactory results. After consulting with you we'll be glad to optimise your data. Thoroughly prepared data are the basis for good results.
When preparing and designing media we accept all the usual data formats used in the graphic arts industry and Office environment. This means the following data formats and programs for Mac or PC:
Current Adobe Creativ Cloud versions (older versions up to CC 2017)
Office programs (Word, Excel, PowerPoint)
Other data formats and programs can be handled on request.
You have the following options for transferring data:
Email to project management/media consulting (up to 50 MB)
Transfer data via FTP server to a customer account set up for the purpose (our project manager will send you the relevant access data)