Production consulting comes first.
In our capacity as an independent production adviser we help you make your ideas happen. We're in our element when things get particularly challenging. We make sure you understand the advantages of the different materials and production, calculate the costs, schedule the work and make sure it's done reliably. In all this you benefit from our many years of expertise.
End-to-end print management
Whether it's a one-off job or an entire range of print products, our professionals will take care of all the work on your behalf, from advice on budget planning and actual production all the way to logistics. If desired we can analyse your range of print media, including the processes used to produce them, to show you strategies for printing the desired volumes more efficiently. We develop procurement concepts and operate a customised print management solution for you on a business process outsourcing (BPO) basis.
At the right time and place
We customise logistics and distribution in line with your requirements, using everything from flexible, small-scale local storage to large external warehouses with the corresponding infrastructure. Inventories are managed centrally using state-of-the-art systems. When it comes to delivery we'll choose the solutions that makes the most economic and environmental sense. Alongside our own transport fleet we use Swiss Post and Cargo, and other trusted logistics partners. We send climate-neutral. Items handed over to Swiss Post are marked with the "Pro clima" label.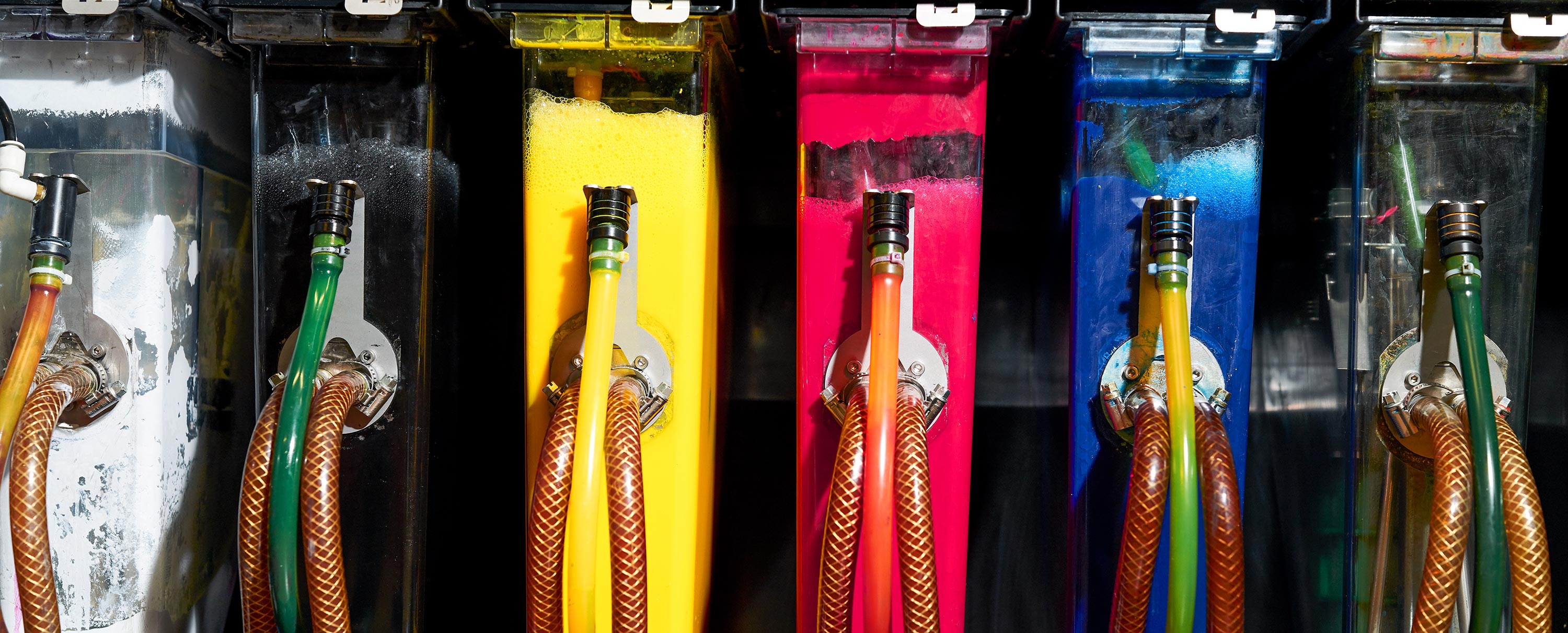 Digital printing: up-to-date content, printed if needed
Digital printing is flexible, quick and environmentally friendly. We were an early adopter in Switzerland and have gathered many years of experience in the field. We offer a broad range of services from straightforward printed items to complex, individualised mailshots. We print for corporate customers and private individuals, with a seven-colour high-end, offset-quality digital printing system (4 colours with 2 chromatic colours) and a high-performance black and white printing system. You benefit from the following advantages:
Cost-efficient small runs or single copies
Printed matter always up to date
Print media geared precisely to your audience
(from simple mailshots to complex mailshots for campaigns)
Personalisation, individualisation and versioning
Many years of experience in colour technology and management
No warehousing costs or scattering
Costs optimised because print runs precisely geared to needs
Extremely short delivery deadlines
Can be used globally thanks to web-to-print solutions
Linked to databases (CRM processes)
Data management for true one-to-one marketing
Option of using opaque white
UV varnishing and lamination
Special finishing options
Integrated finishing
Project-specific packaging and transport solutions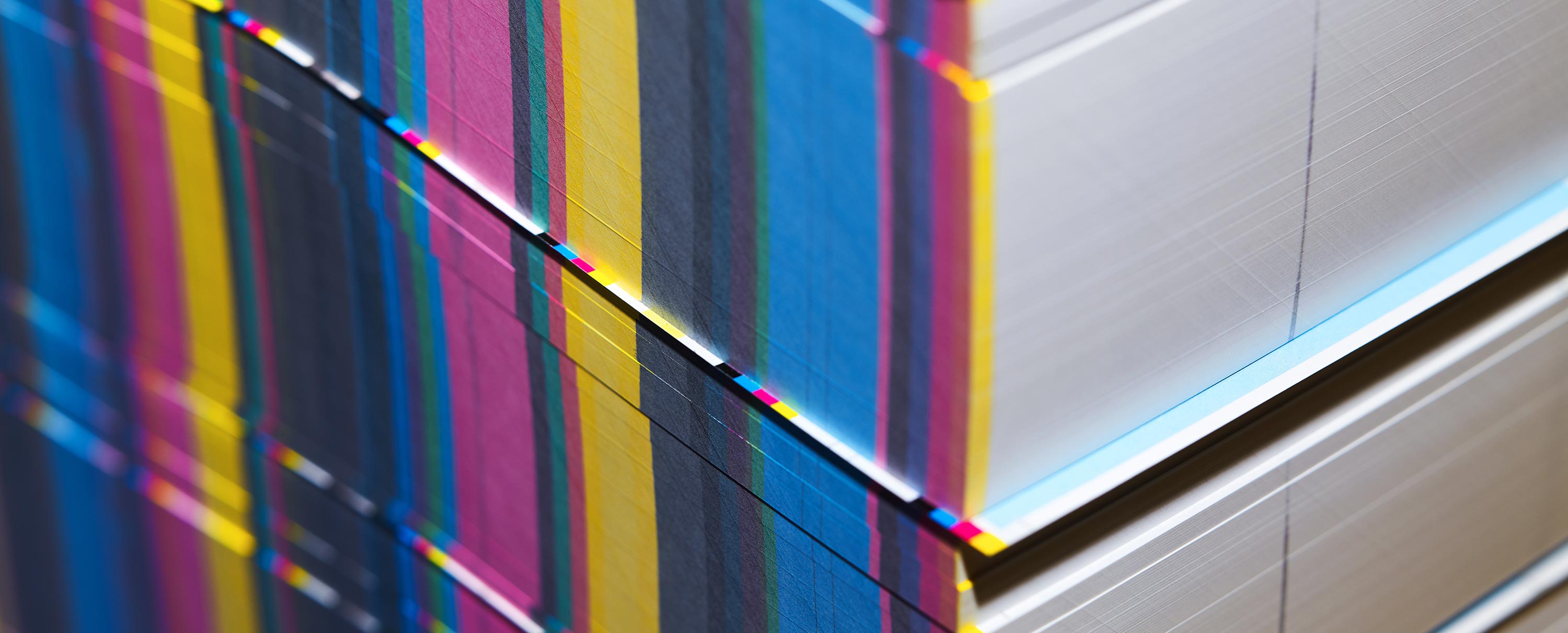 Offset printing: efficient thanks to our strategic operating model
We do sheet-fed offset printing at more than 30 printing units at different sites in Switzerland. For rotary offset work and special printing processes we collaborate with selected specialists. Depending on the job or your wishes, we can also work with companies abroad. Thanks to our strategic operating model we're particularly efficient and flexible. We deliver high-end products of all kinds. You benefit from the following advantages:
Logistical advantages of local presence (four sites)
Unparalleled flexibility (deadlines/delivery fulfillment/logistics)
All processes managed centrally from Zurich
Quality managers coordinate printing locally
Comprehensive PSO/ISO quality management system (certified since 2009)
End-to-end colour management process
Ability to print paper up to 1.00 mm (cardboard; around 700 g/m²)
Individual finishing processes
Gold and silver bronzing (unique in Switzerland)
Specialists in cards of all sorts
Safeguards and emergency scenarios across all printing centres
Environmentally-friendly transportation
Centre of competence in international logistics
FSC® production
Carbon offsets if desired
Manufacturing location: first Minergie®-certified printing centre in Switzerland
First Minergie®-certified printing centre in Switzerland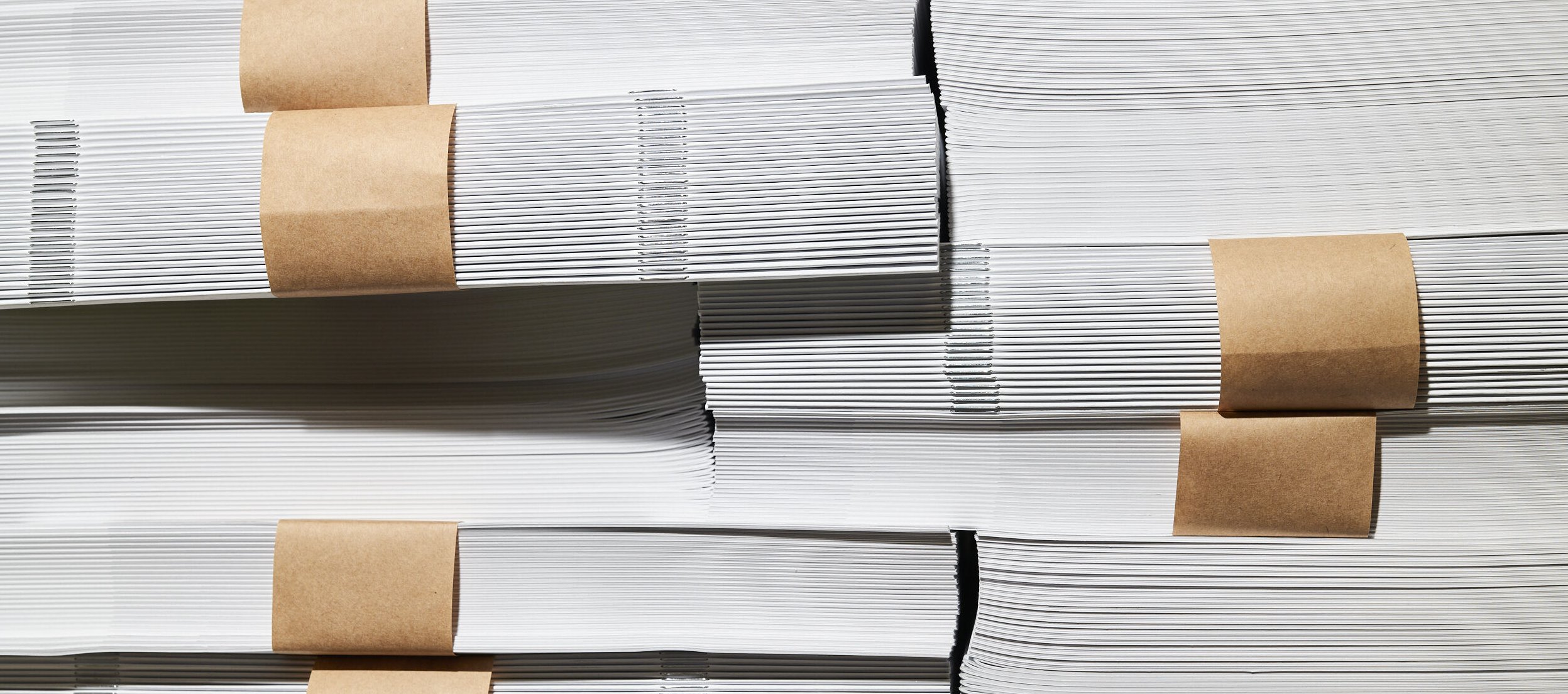 Comprehensive pre‑production support
Many customers rely on our pre-press media services, using specific technical capabilities from our parent company's comprehensive offering. Here's a selection of the specific services we offer:
Layout creation
Copyediting
Proofreading
Layout creation
Typographic production
Microtypography
Infographics
Illustrations
Creative image processing
Image retouching
Colour management
Proofing