Corporate culture key to success.
Our organisation takes its responsibility for people, the environment and society seriously. We consistently put our values and convictions into practice. Sustainability is an integral part of our business model. Our sustainability management is geared more to creating positive solutions than avoiding negative impact. This has been our approach for many years.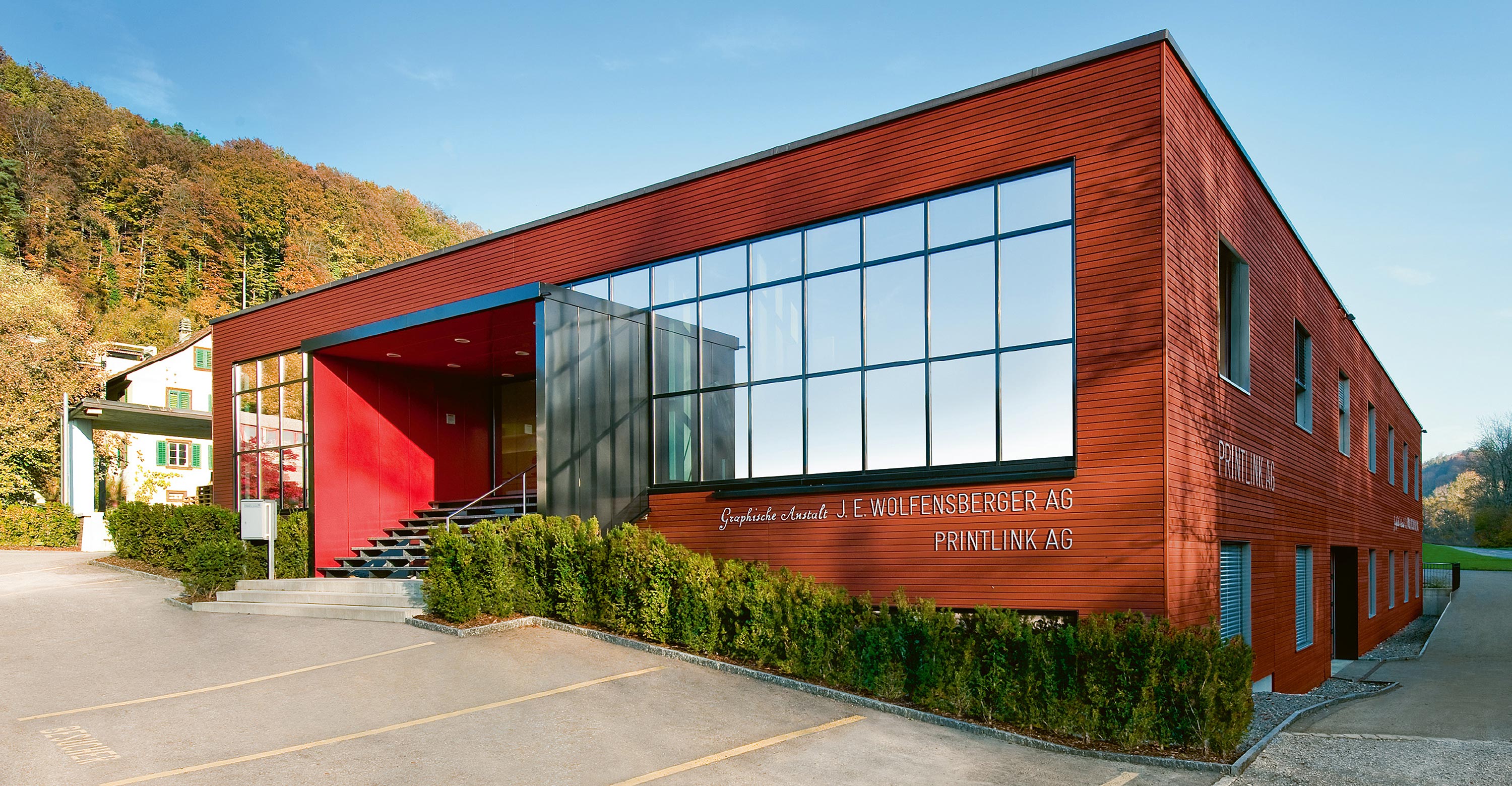 Sustainability as part of the business model
People, the environment and society
Our greatest responsibility is to manage our business successfully so that you, our staff and society at large will all benefit. Doing successful business requires expertise, care, and a sense of responsibility. For many years we've contributed to sustainable development by systematically training our staff, ensuring the efficient use of resources throughout the production and delivery cycle, and in particular by delivering products and services meeting stringent sustainability criteria.
Our responsibility as an employer
Our company relies on our people's abilities and the work they deliver. For this reason high-level, ongoing training is an integral part of our business model. Since 1986 we have helped more than 70 apprentices learn their trade and successfully complete their training. On average, ten per cent of our staff are in training at any given time. Progressive terms of employment, individual personnel development and competitive, performance-related salaries make us an innovative and attractive employer, reflected in average turnover of just below 5 per cent.
Quality and environmental management
We're the first group in the Swiss graphic arts industry with integral PSO/ISO certification. We use premises certified in accordance with the Minergie® standard. Printlink can offer carbon offsets if desired. Our certifications include PSO/ISO and PDFX-ready. We are also the only company in the industry to be GoodPriv@cy certified. The certificate is a registered trademark awarded for excellent implementation of data protection and information security.
Printing centre with the Minergie® label
One of the printing centres we use has been certified in accordance with the Minergie® standard since back in 2004. A heat-insulated shell made of Swiss timber reduces the building's energy consumption by 25 per cent, more than required by the Minergie® standards. Heat recovered from the printing shop provides 70 per cent of the energy used to heat the building. A combination of measures has reduced energy consumption by 70 per cent compared with previous levels. Further optimisation is planned, including a new lighting concept and a photovoltaitc installation on the 600-square metre roof.
You can buy carbon offsets for your printing jobs and if desired have products labelled accordingly. A detailed emissions inventory is drawn up for each printed article (energy consumption, inks, cleaning and other agents, hours of work and travel to work, etc.). Carbon offsets on the basis of this emissions inventory are governed and monitored by the global organisation ClimatePartner.
Small price, big impact: Printlink and Linkgroup lead by example with carbon-neutral mailing for all letters and packages. The "Pro clima" label stands for a sustainability strategy at Swiss Post that places the emphasis on protecting the environment. Printlink is actively involved. Alongside international offset projects, for the first time a Swiss initiative to produce green power in biogas installations on farms is also being supported. Members of pro clima can vote online for the projects that are to be supported each year.